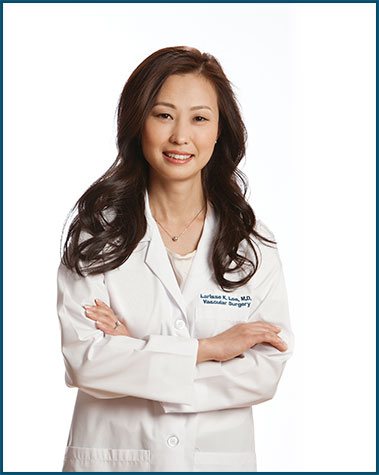 ---
Vascular Surgeon Los Angeles
Specializing in Varicose Vein & Laser Liposuction Treatment
Dr. Larisse Lee is a board certified vascular surgeon who trained at Stanford University, Massachusetts General Hospital, a leading Harvard hospital, and Cornell-Columbia Presbyterian Hospitals in New York City. Dr. Lee established the L.A. Vein Center to provide the best comprehensive venous care to the greater Los Angeles area. Dr. Lee received the 2020 "Ultimate Vein Treatment" Award.
Minimally invasive cosmetic and medical procedures
In house ultrasound evaluation
Focus on patient safety, education and results
Harvard & Stanford trained board certified surgeon
---
Dr. Larisse Lee is one of the most widely regarded vein specialists in Los Angeles. More info on Spider Vein Removal and Varicose Vein Treatment
You can transform yourself into a healthier and slimmer body. Liposuction in Los Angeles is a safe and trustworthy procedure thats works for all types of adults.
For Xeomin, Radiesse and more, come to L.A Vein Center for the best deals in Sherman Oaks, Los Angeles, and the San Fernando Valley.